Wearing red over 50 might me a bit tricky since red is a powerful color and attracts attention like few other colors do. If you are not only over 50 but also over weight, the things get even harder.
However, I love red and I wear it, no matter what carping is saying. It's a vibrant color which brings me joy and makes me feel bold and beautiful.
Here are some outfits which I hope to inspire you in wearing red, whatever your age or weight might be.
Red tee with beige chino trousers – the pants and the accessories act as neutrals and temper the bright red.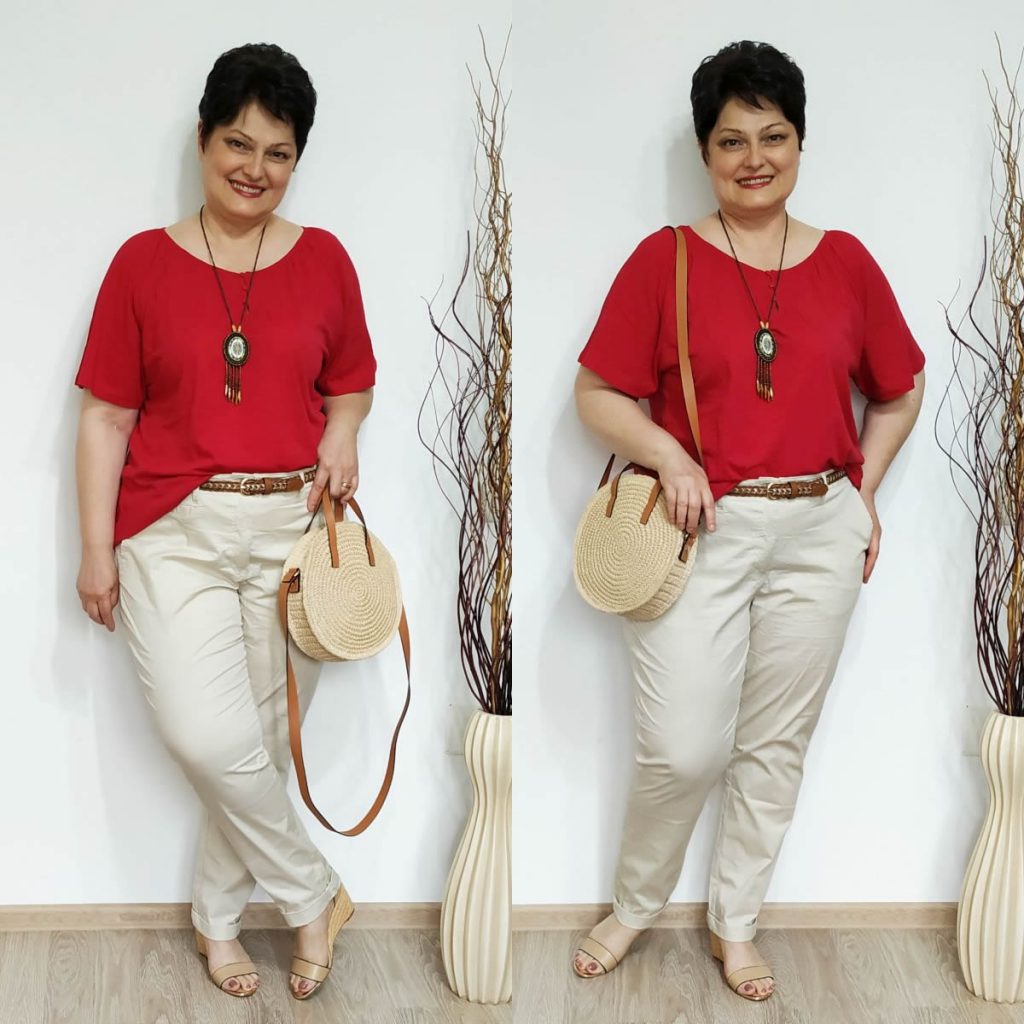 Red lightweight jacket. I wore it with stripes tee and white pants, I love this nautical combination.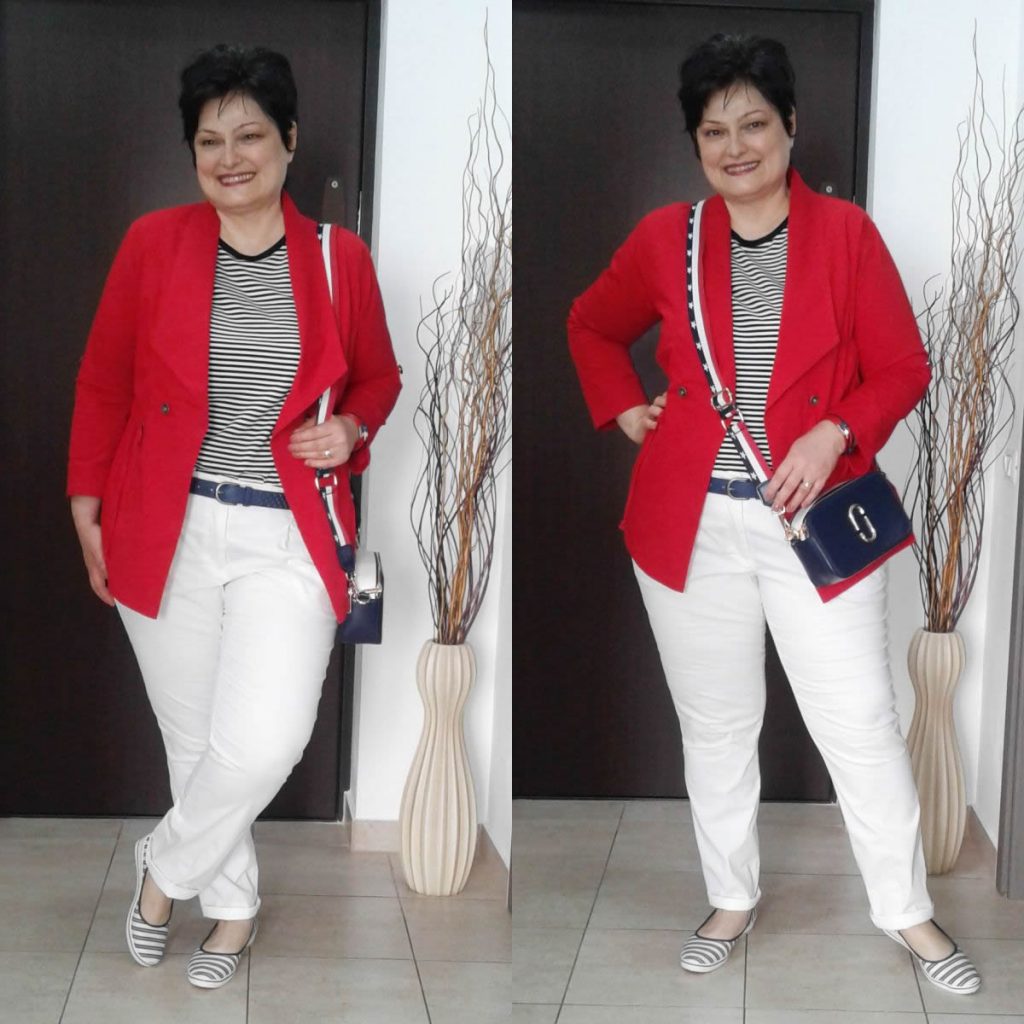 Red casual pants and a check black-and-white shirt.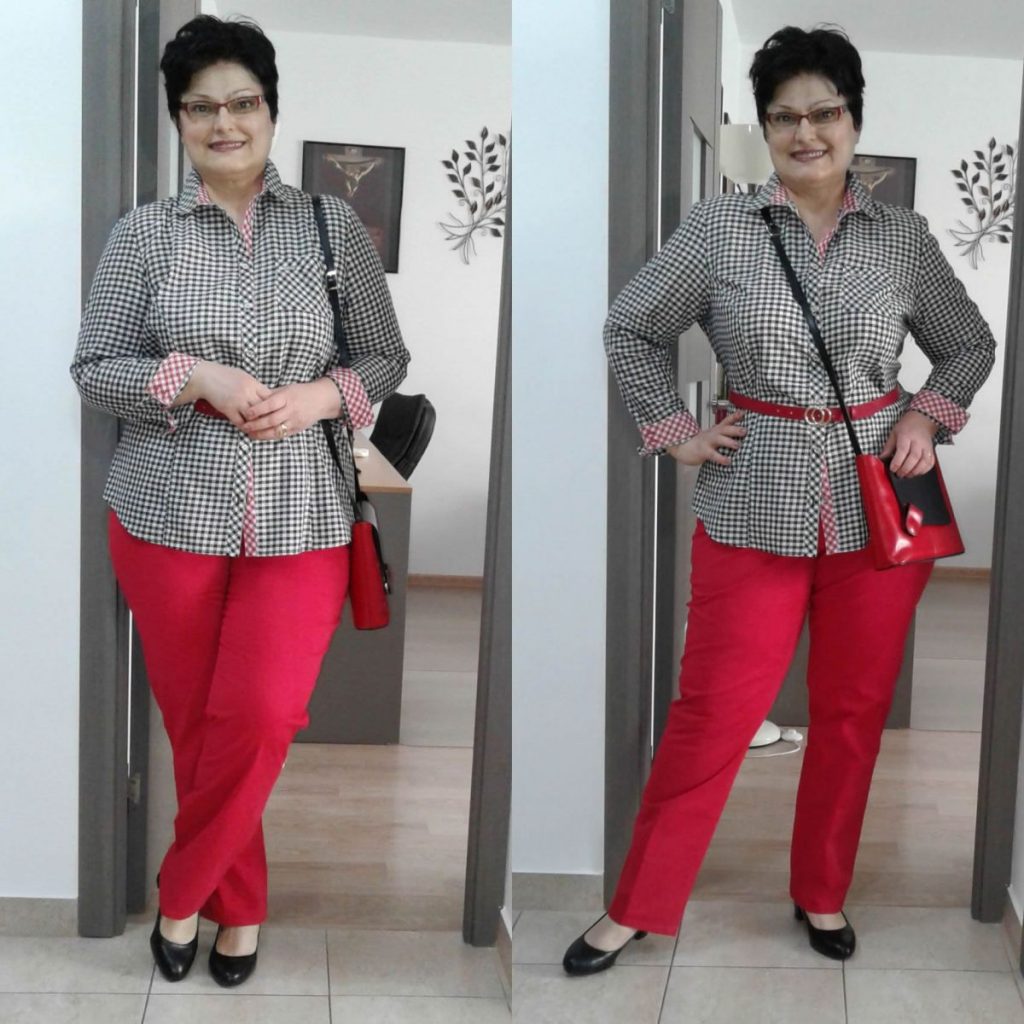 Red skirt with white shirt and navy jacket.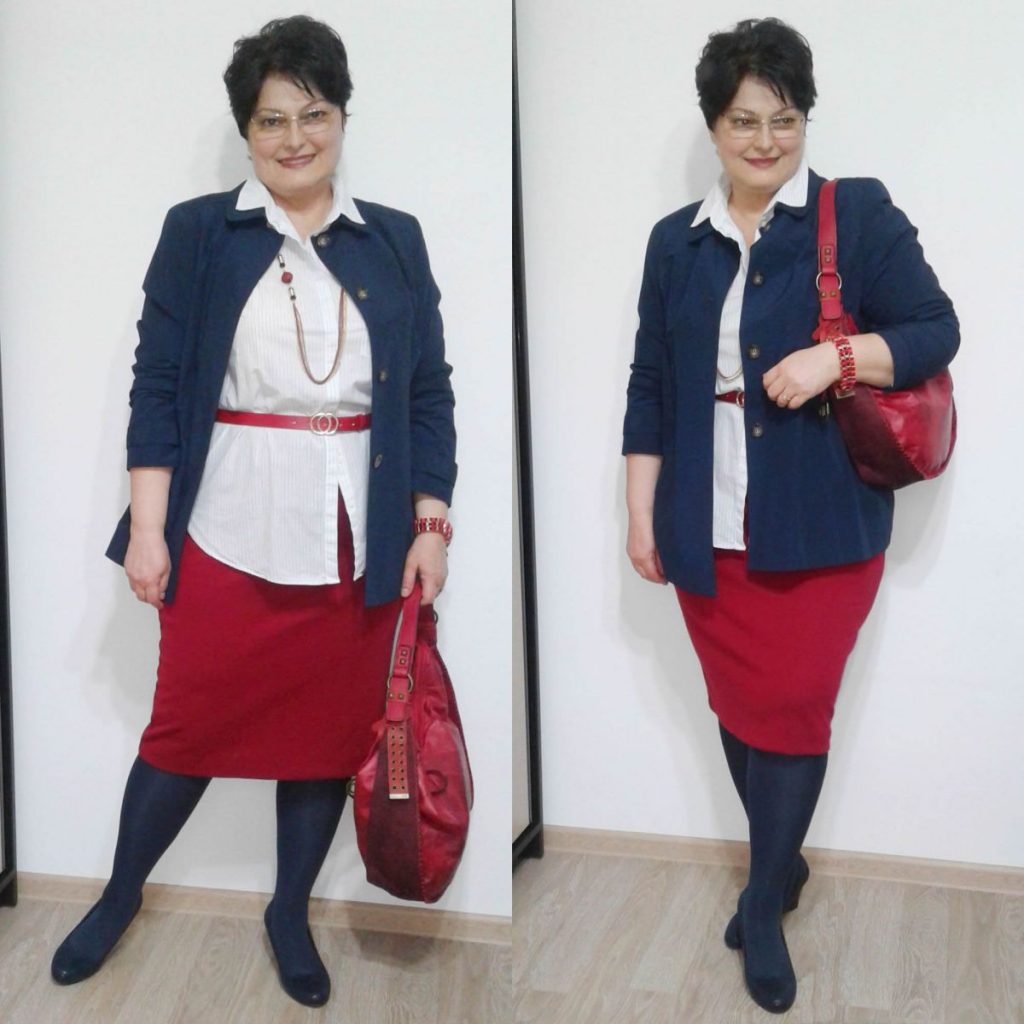 A sheath black dress with wide red lean stripes.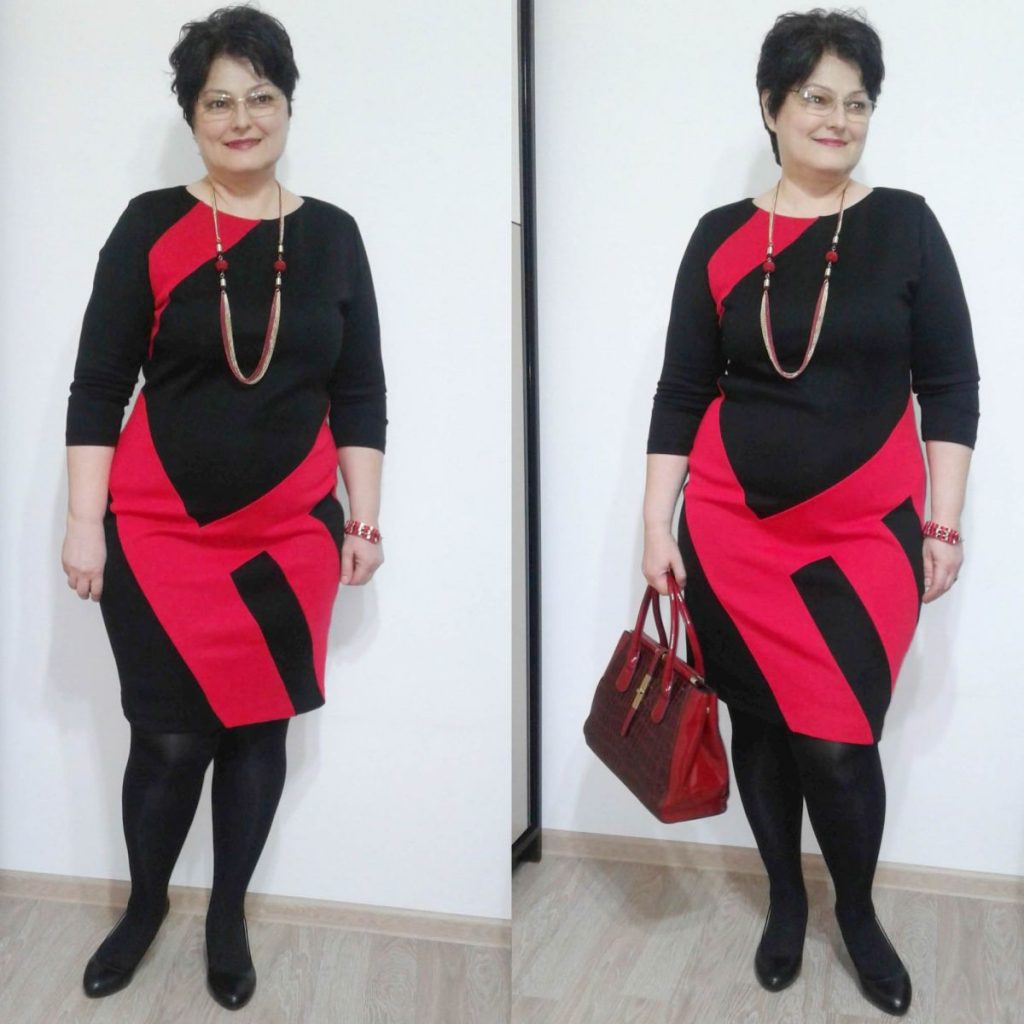 A dark-red medium-light winter jacket. As you see, I pinned a little brooch with a white-red string, called "martisor". It's a tradition here to wear it on 1st of March.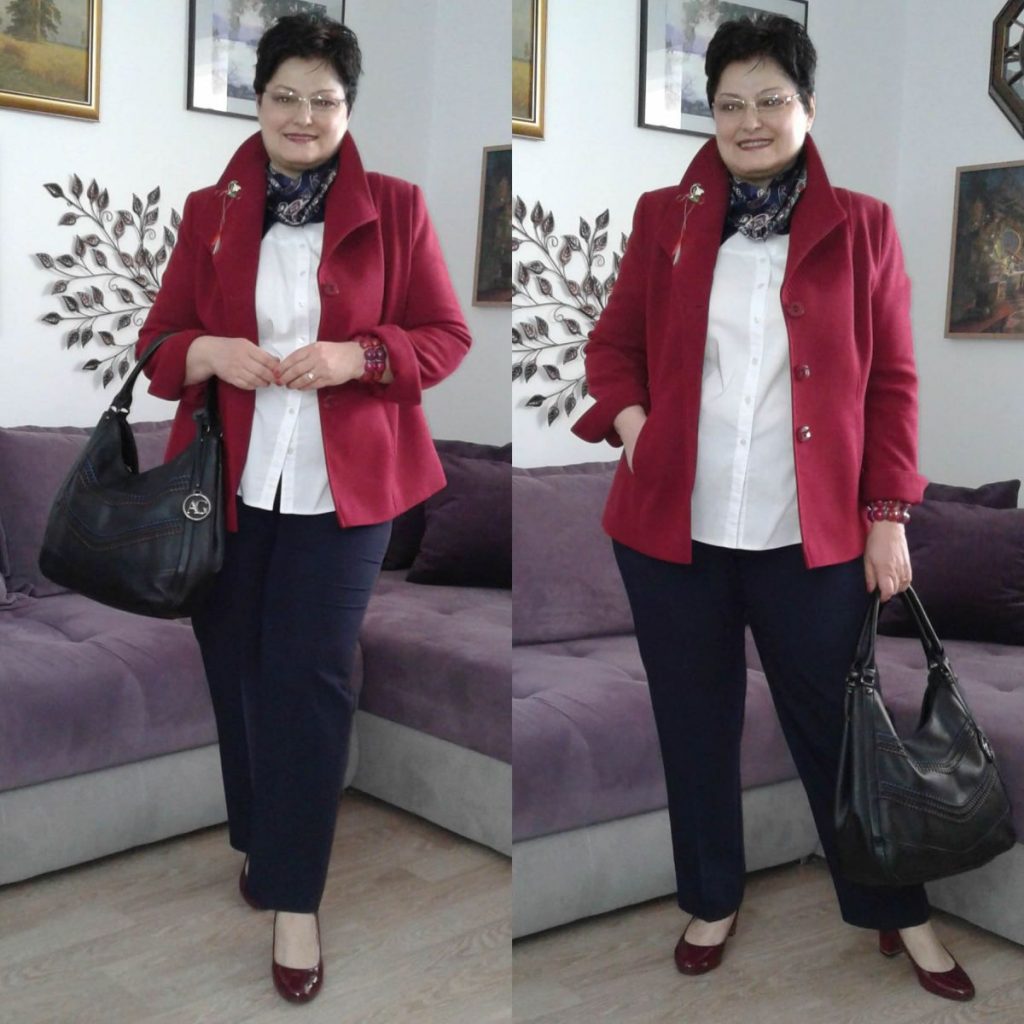 Red crinkled skirt with a black blouse with a sexy cut.
Red smart belt trousers with a white shirt and gray shoes and bag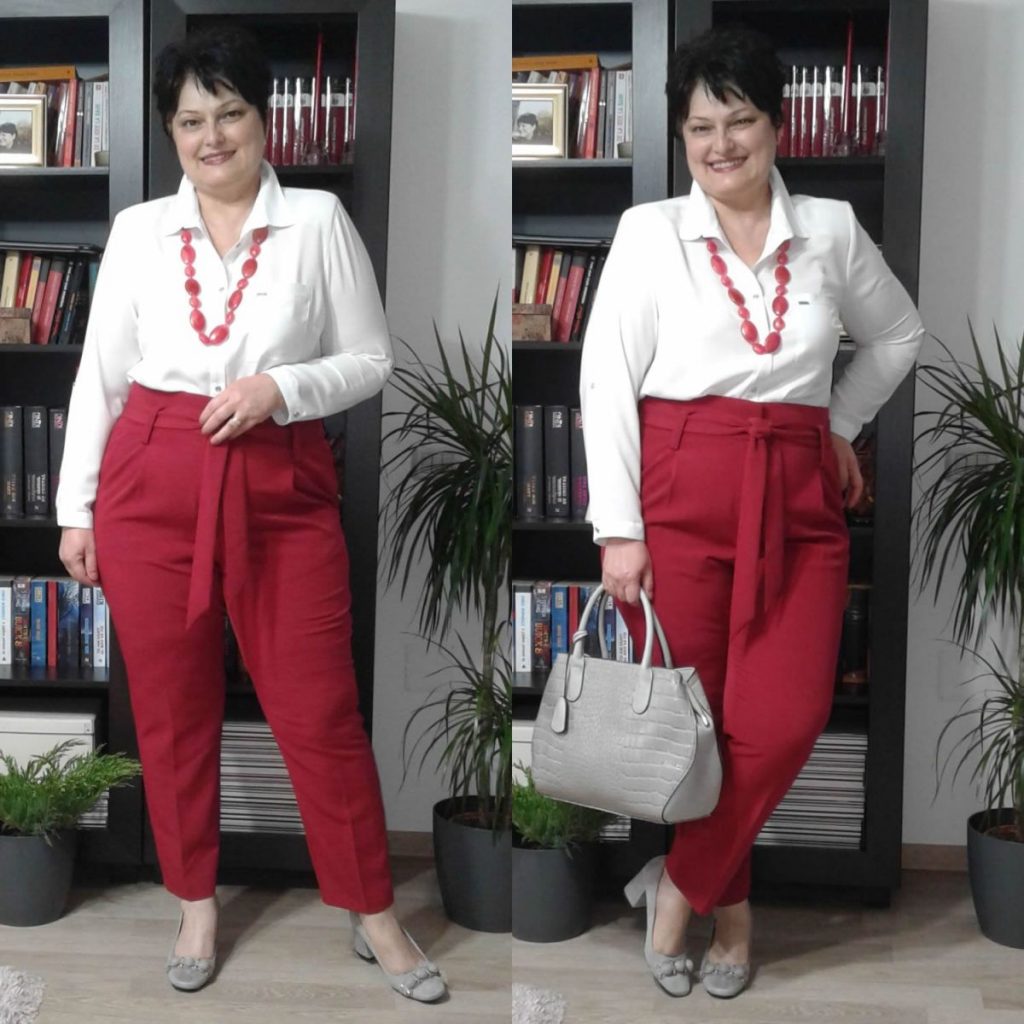 Red pencil skirt with a casual check shirt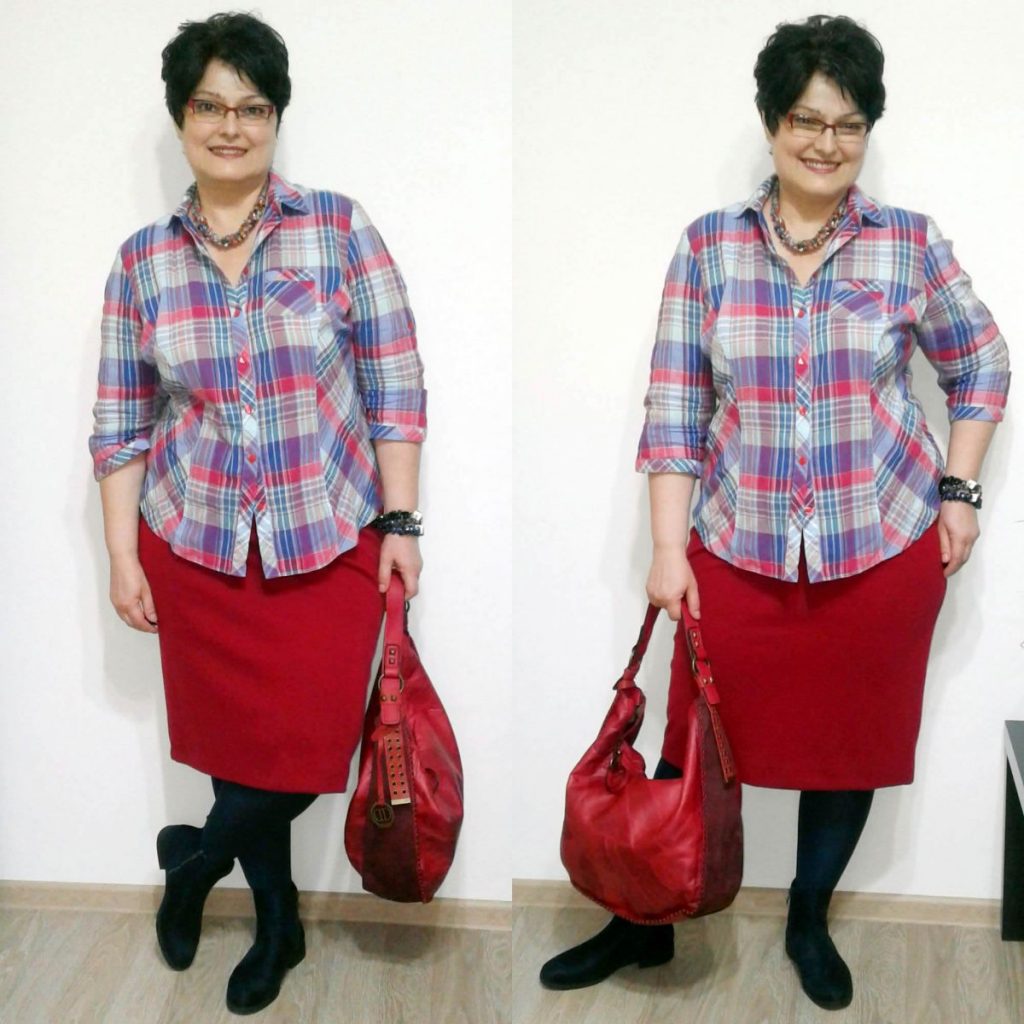 A black blouse with large red-and-pink flowers. If you think that plain red or plain black are too harsh for your complexion, try wearing black with red prints.
Red pants, blue-and-white stripes tee and red accents.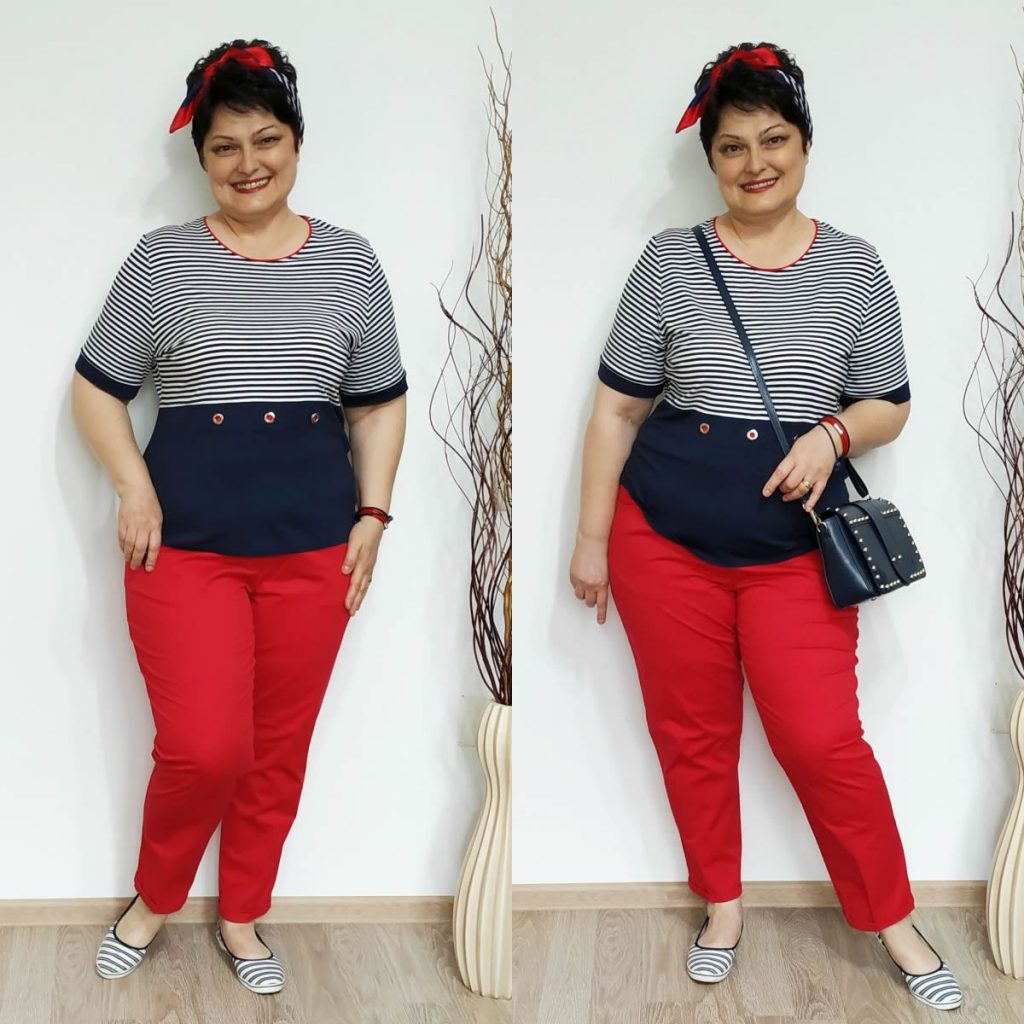 Red accessories: scarves, bags, shoes, jewelries.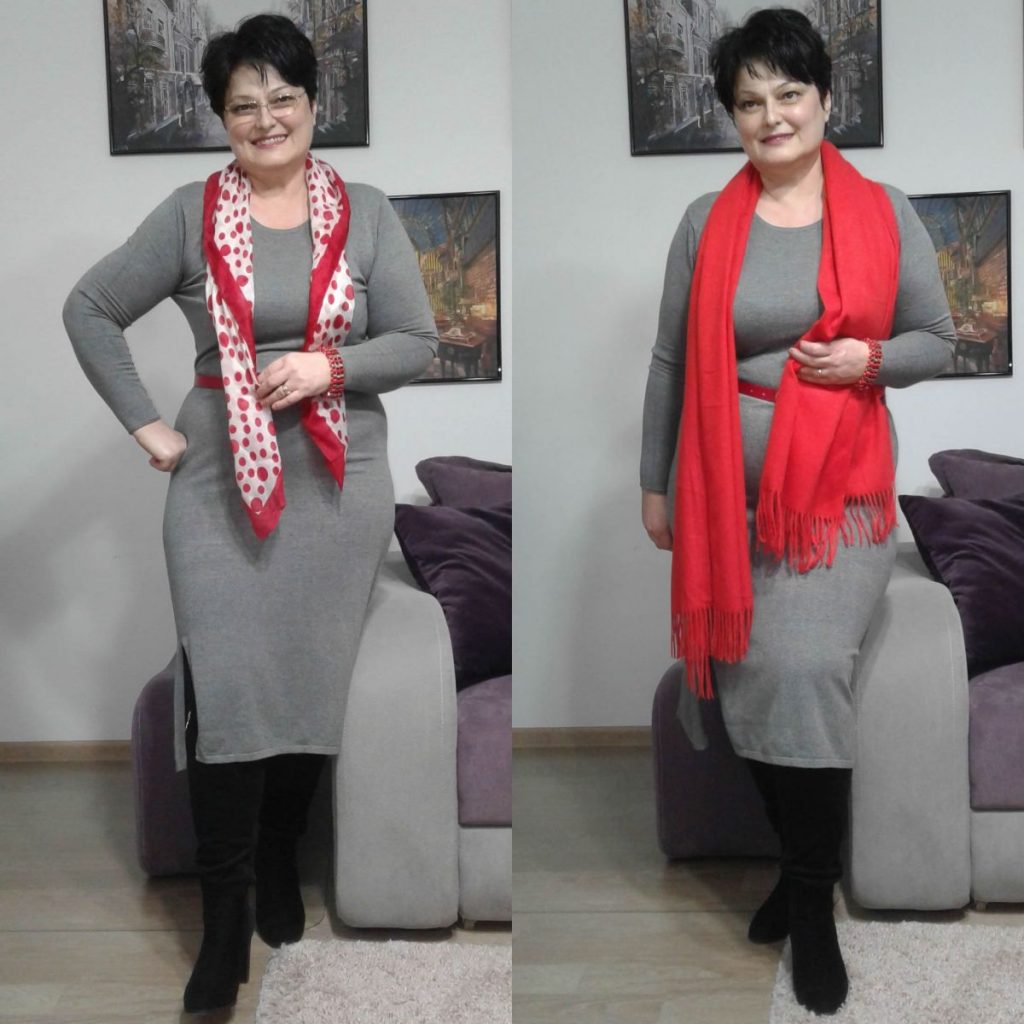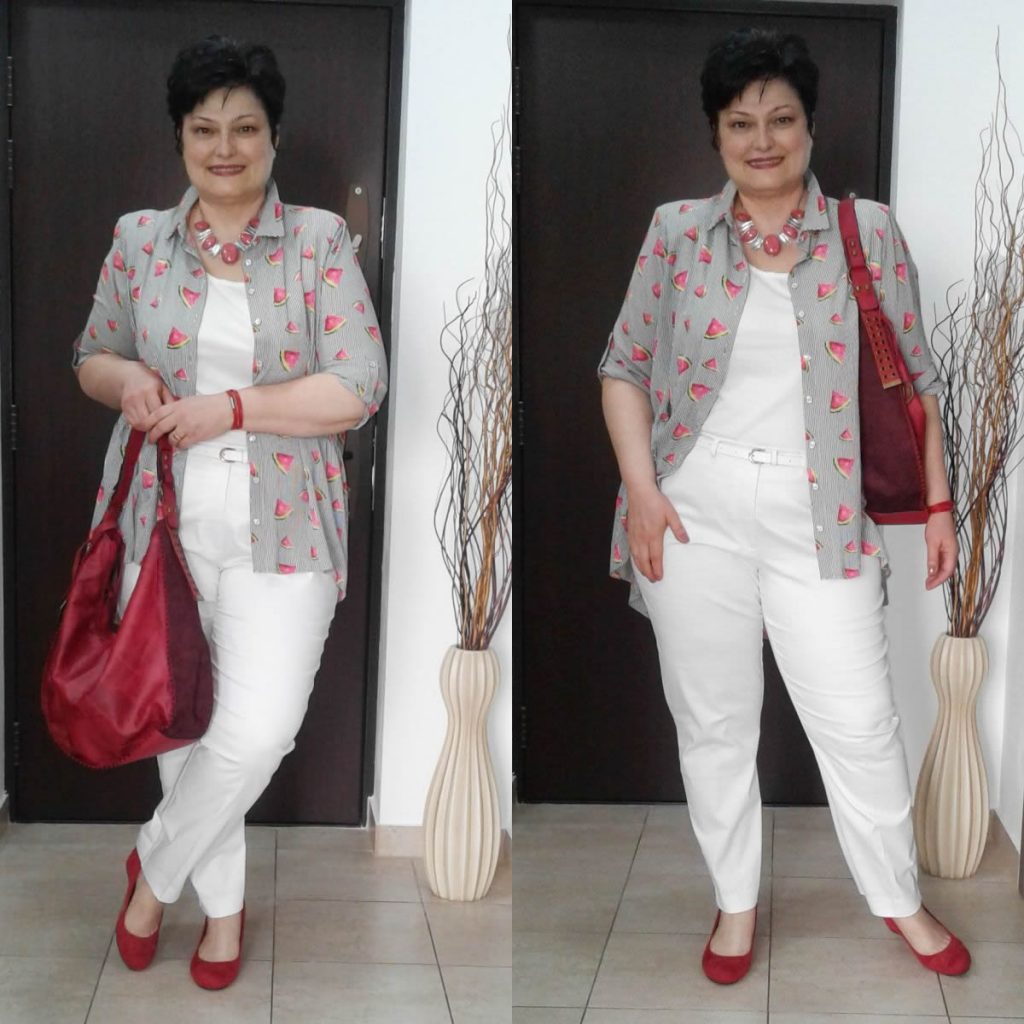 I hope my outfit ideas help you wearing red in confidence and help you creating your own beautiful outfits.
If so, give it a like & share 🙂