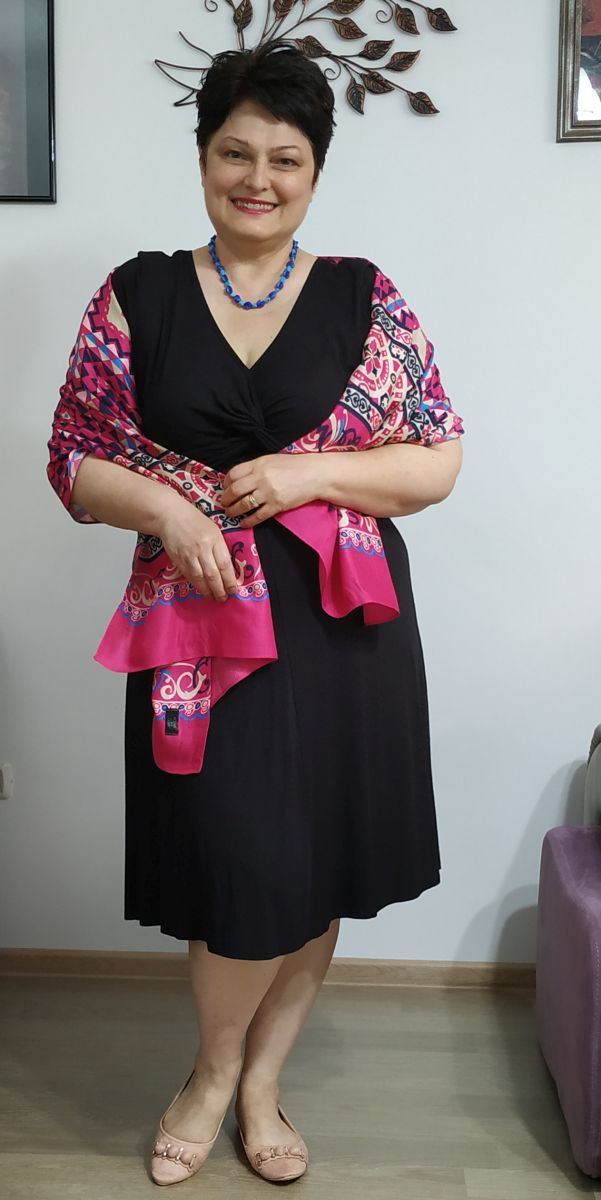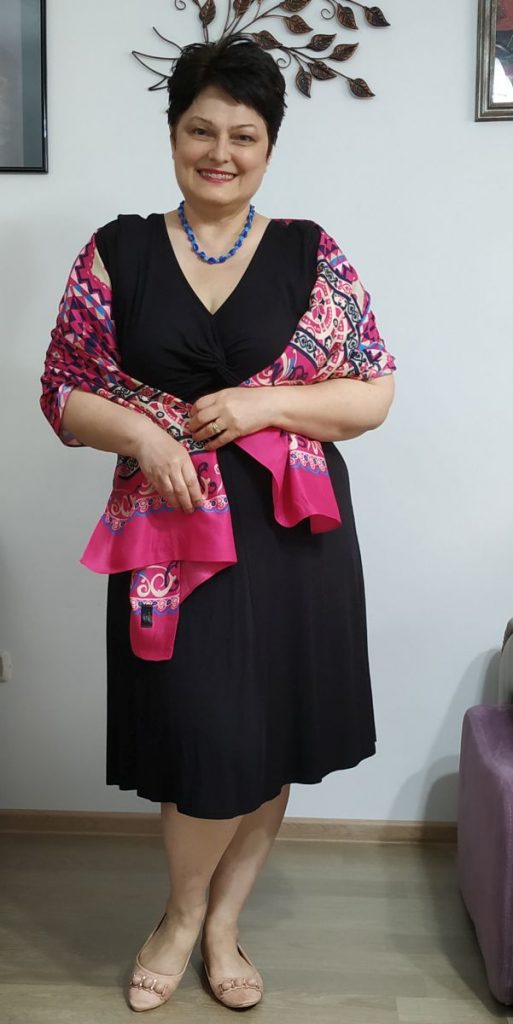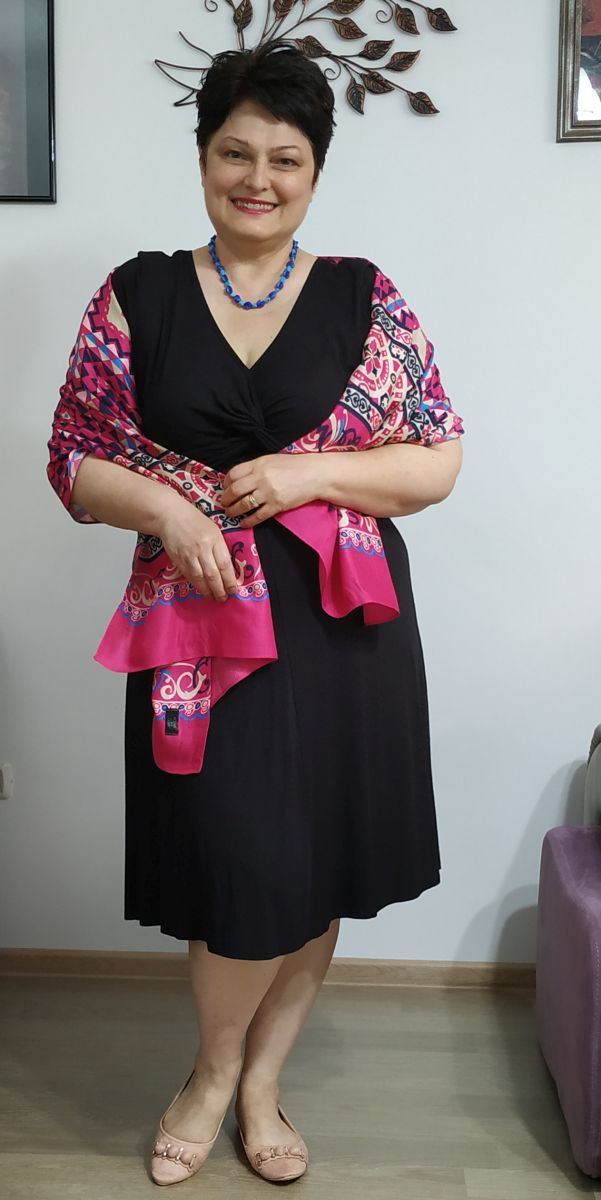 Imagine two attractive women of the same age, with similar figures, both dressed in jeans and white t-shirts
One of them passes the street unnoticed, while the other gathers admirative glances. Why?
Because she wear a vibrant scarf thrown around her shoulders. Or a daring statement necklace. Or maybe a fabulous pair of red shoes and a Fedora hat.
The difference between those two beautiful women is the accessories.
The accessories have the power to transform a blend outfit into something sensational. They also have the power to ruin an outfit, if they are misused.
Let's take a plain, black sheath jersey dress. (I love black dresses because I see them like canvases on which I can paint whatever I want with the right accessories).
Here is how you can turn the same dress into several different outfits that can be worn on different occasions.
Black dress with a gorgeous silk scarf, gray envelope bag and medium heeled pink shoes and I'm ready to go to a late dinner out.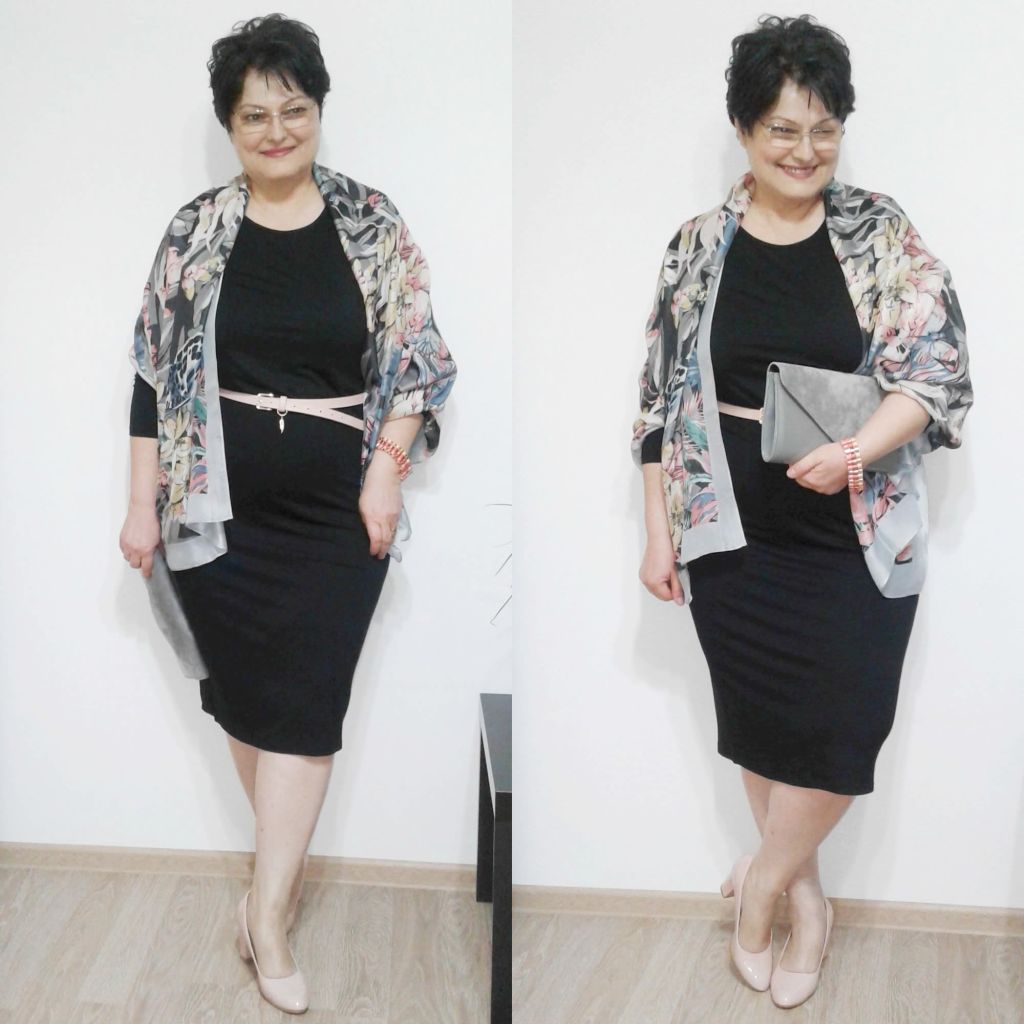 Same black dress with dusky pink loafers and a light pink jean jacket – a casual outfit that I worn on a visit at the mall.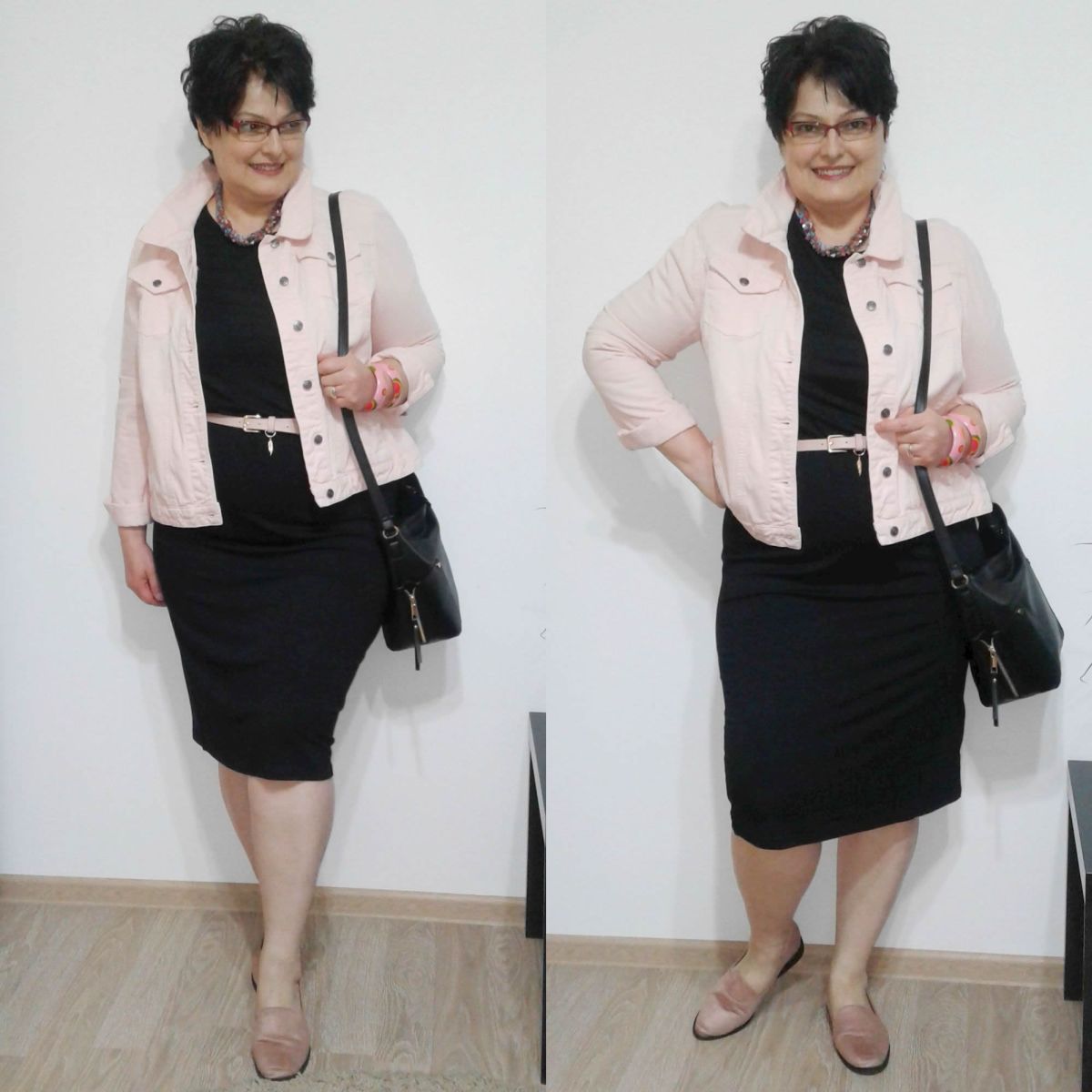 Same black dress with smart beige jacket, a golden necklace and nude-black shoes – perfect office outfit.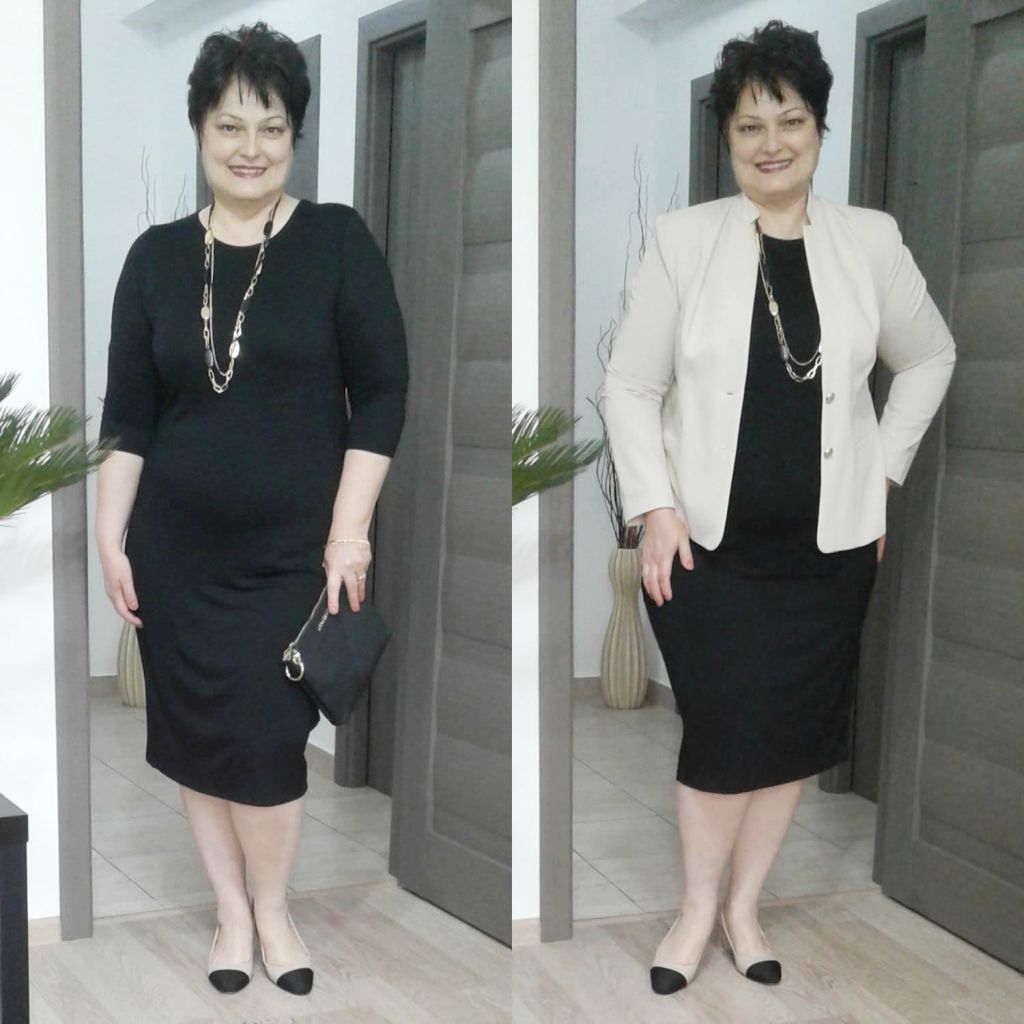 This is another black jersey dress, with short sleeves and A skirt.
Here I wear it with a vibrant fuchsia scarf, with folk pattern. Since the scarf print has a bit of blue, I match it with a black-and-blue bag and a thin blue necklace. I completed the look with the light-pink denim jacket and ballet flats.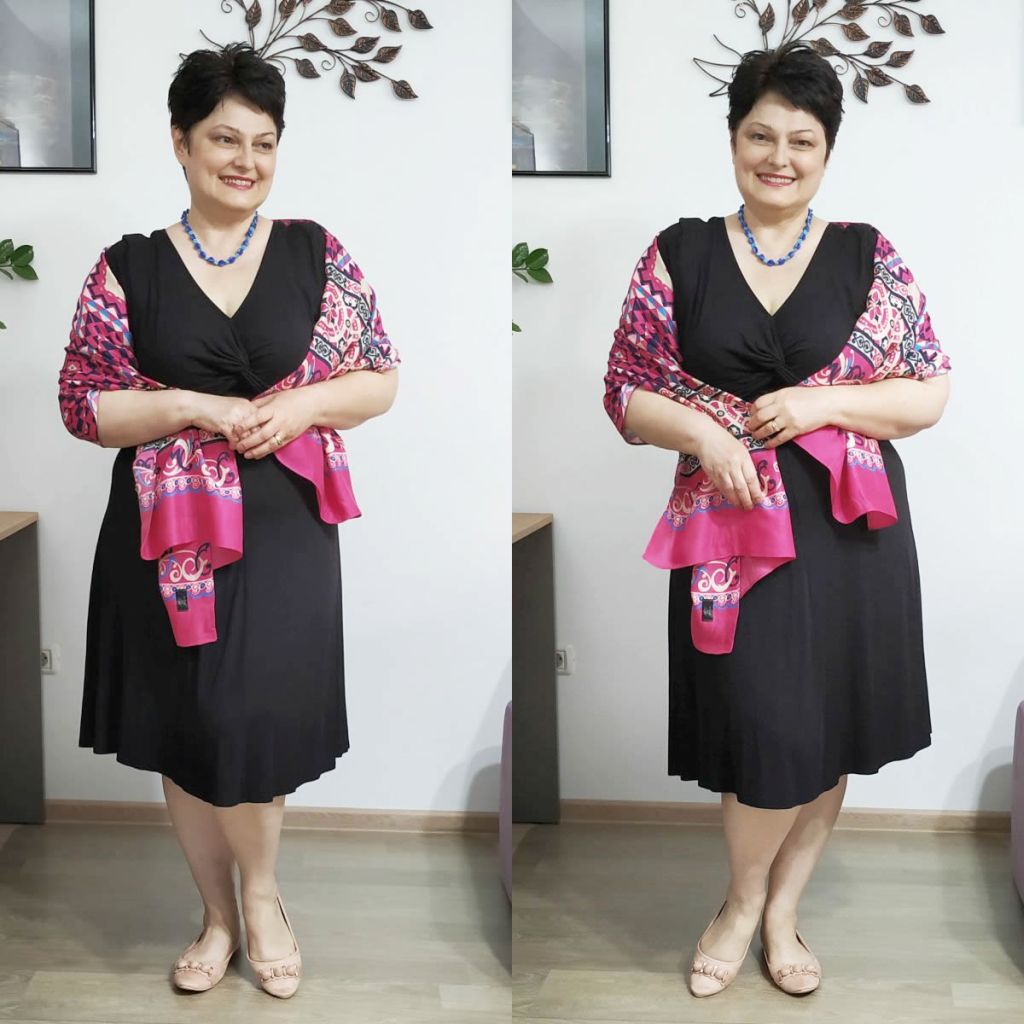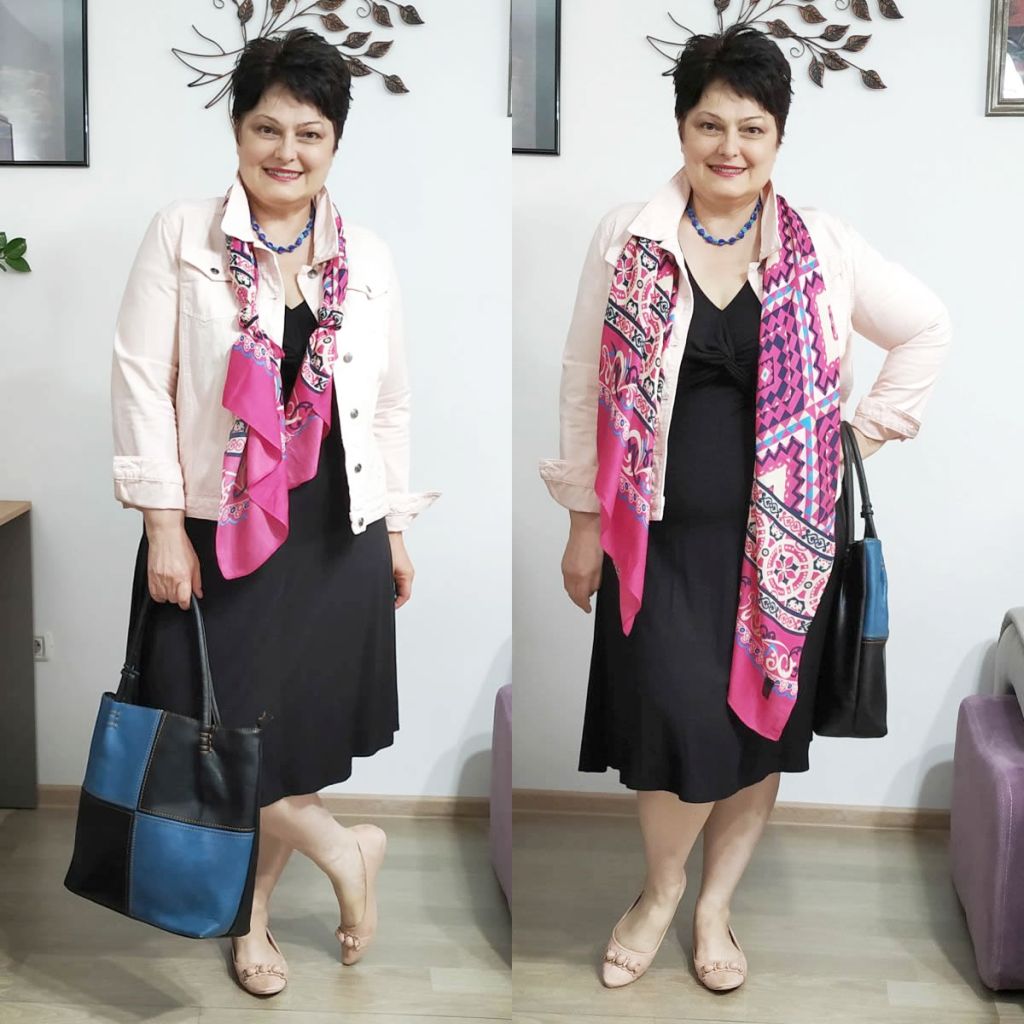 The same black dress worn with a beautiful silk scarf with floral prints and black trimming. I chose a pair of high heels velvet black shoes, which I don't wear often because I prefer lower heels. The final touch was given by the gorgeous statement necklace, golden bracelets and a little beaded bag.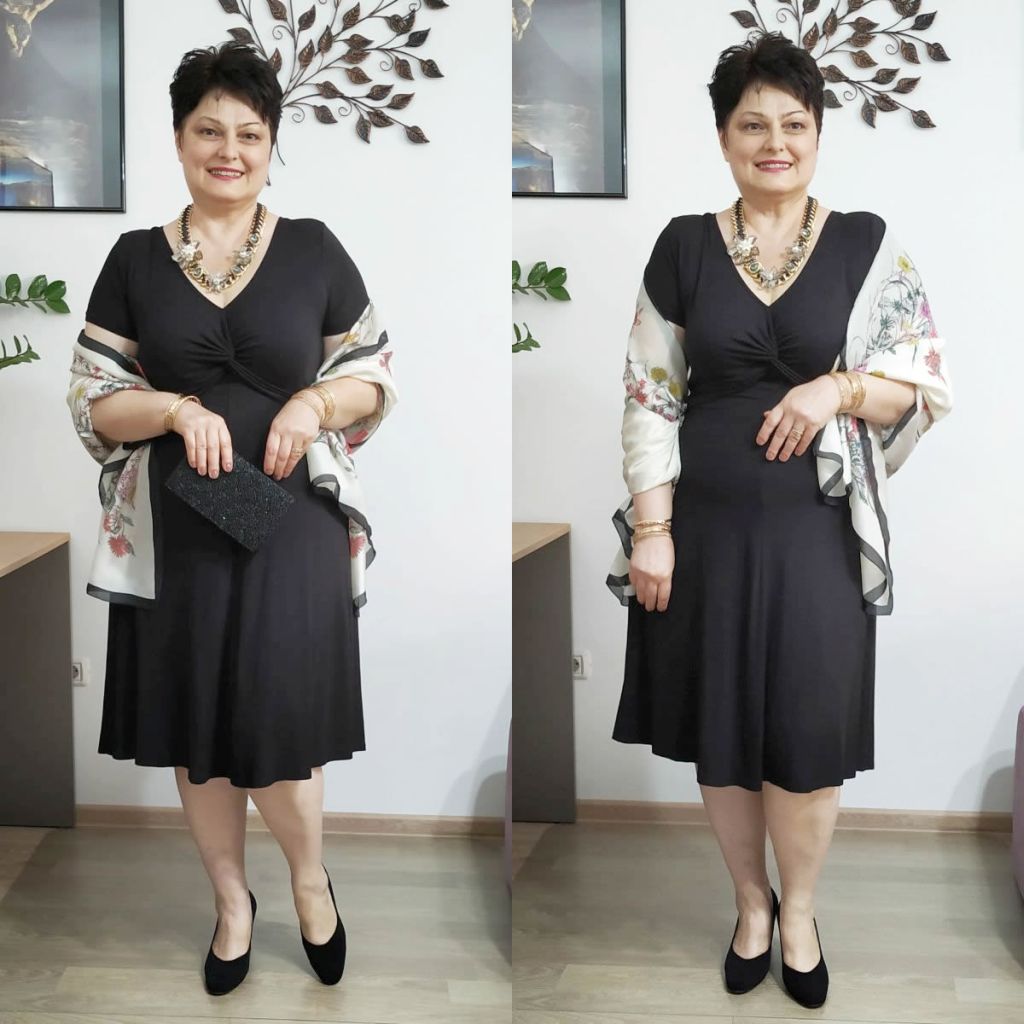 The next one is also an elegant outfit, with the black dress and a spectacular silver scarf. This time I wore grey lower heels sling back shoes, which are much more comfortable. I picked a long black-and-silver necklace and done.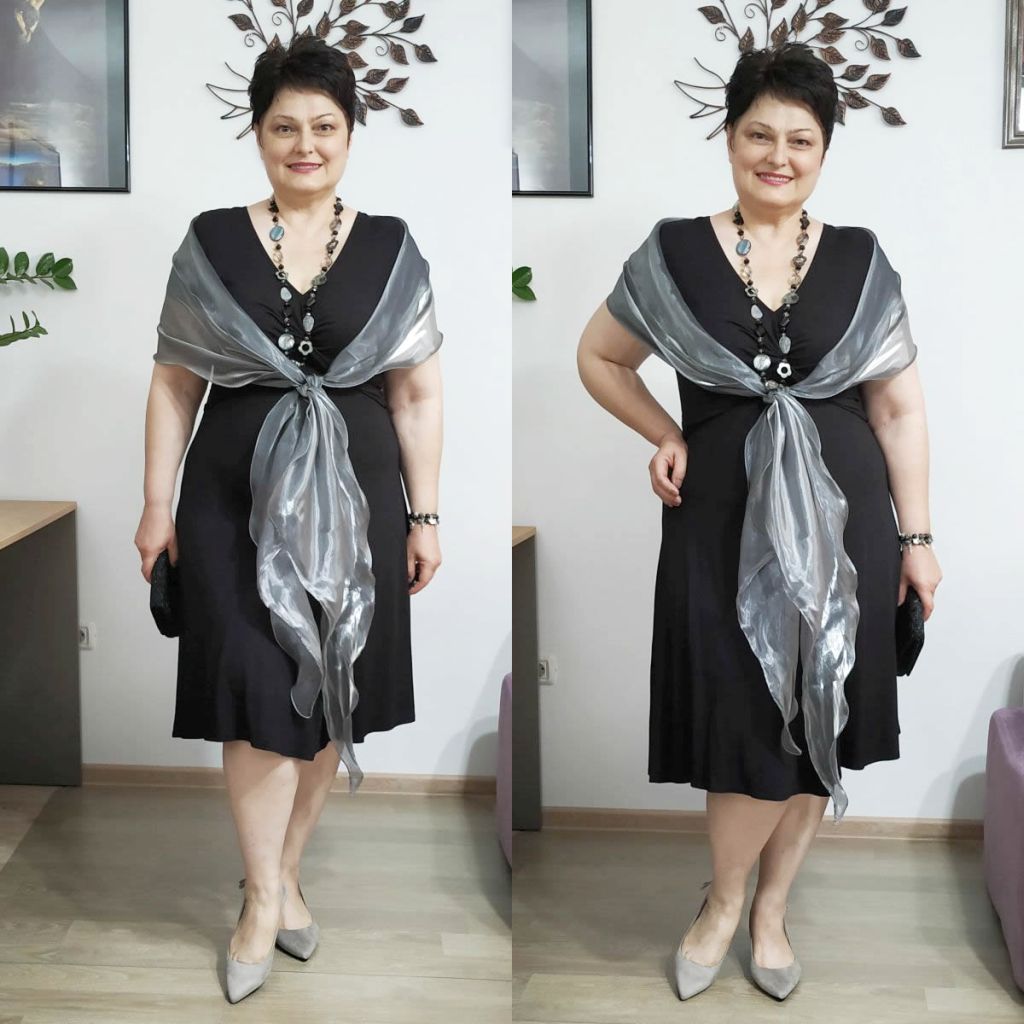 Finally, the black dress with yellow sandals and a cross-bag, teamed with my classic denim jacket – a casual outfit I wore on an afternoon coffee with my friend.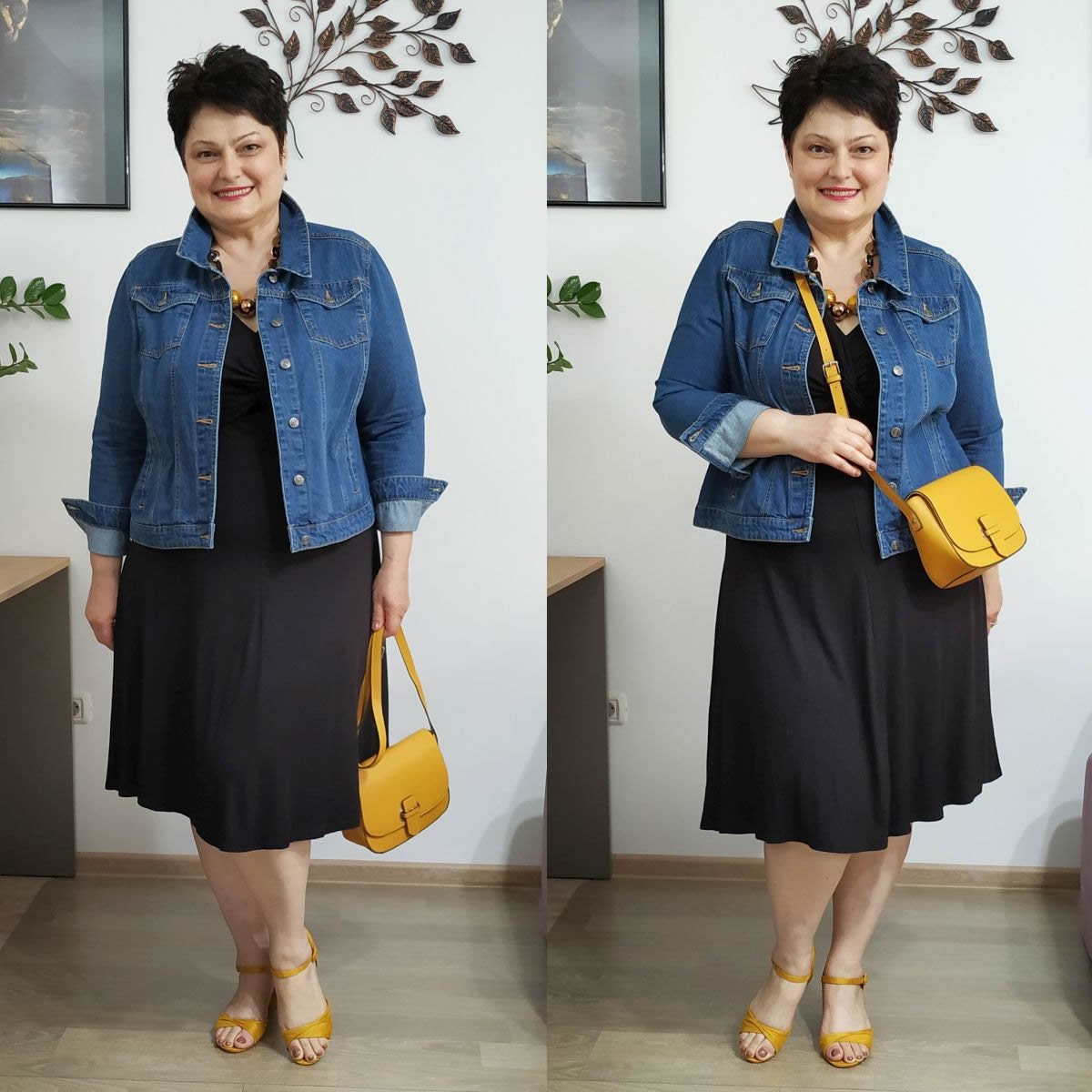 I hope my outfits show you the power of the accessories and help you find the right accessories for you. If so, give it a like & share 🙂