Roşul este "the new black"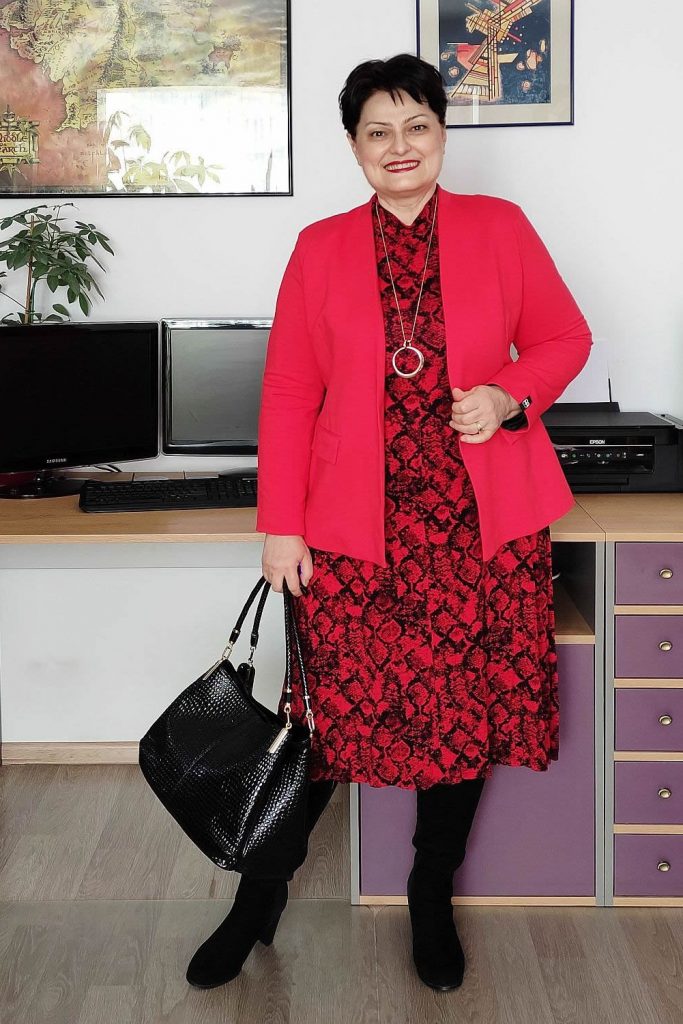 Probabil ai mai auzit expresia "is the new black", mai ales dacă ai urmărit serialul Orange is the new black.
Deoarece negrul este întotdeauna la modă, sensul expresiei este că acea culoare despre care se spune că e "noul negru" a devenit populară şi trendy.
Cum toată săptămâna trecută am vorbit de black (Friday 🙂 ), m-am gândit să schimb registrul şi să vă vorbesc de roşu.
Ştiu că pentru multe dintre voi este o culoare prea îndrăzneaţă şi că nu vă vine să purtaţi decât cel mult o bluză roşie sau imprimeuri care conţin o urmă de roşu.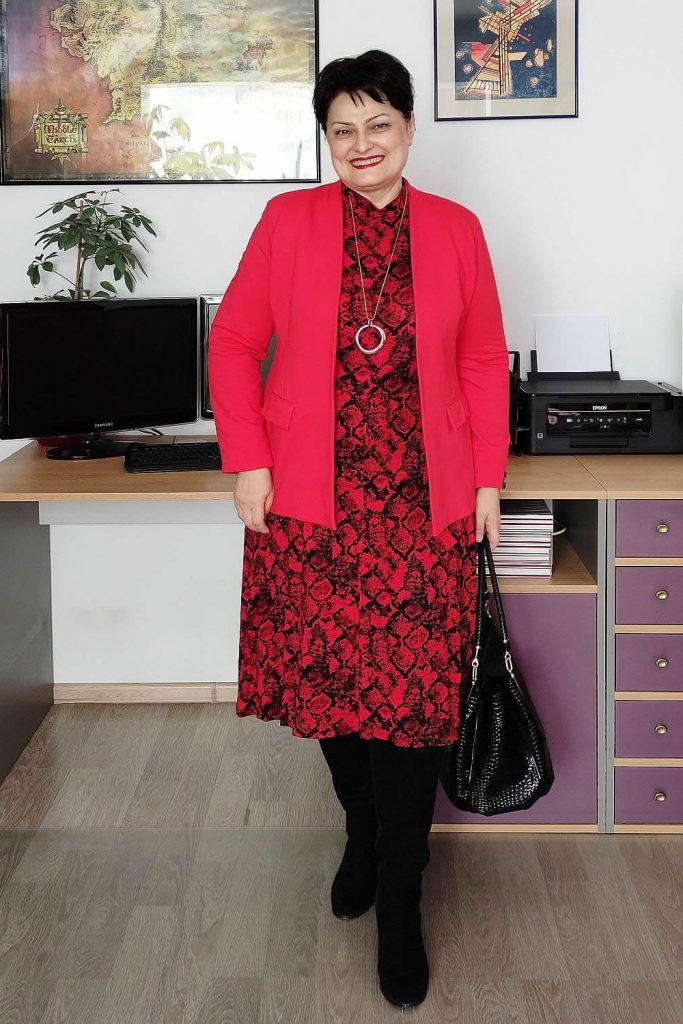 Dar în afară de a fi modern şi tineresc, roşul are şi puterea de a-ţi schimba starea de spirit. Mai ales în zilele mohorâte şi gri de toamnă, o piesă vestimentară sau un accesoriu de culoare roşie te poate face să te simţi veselă şi plină de energie.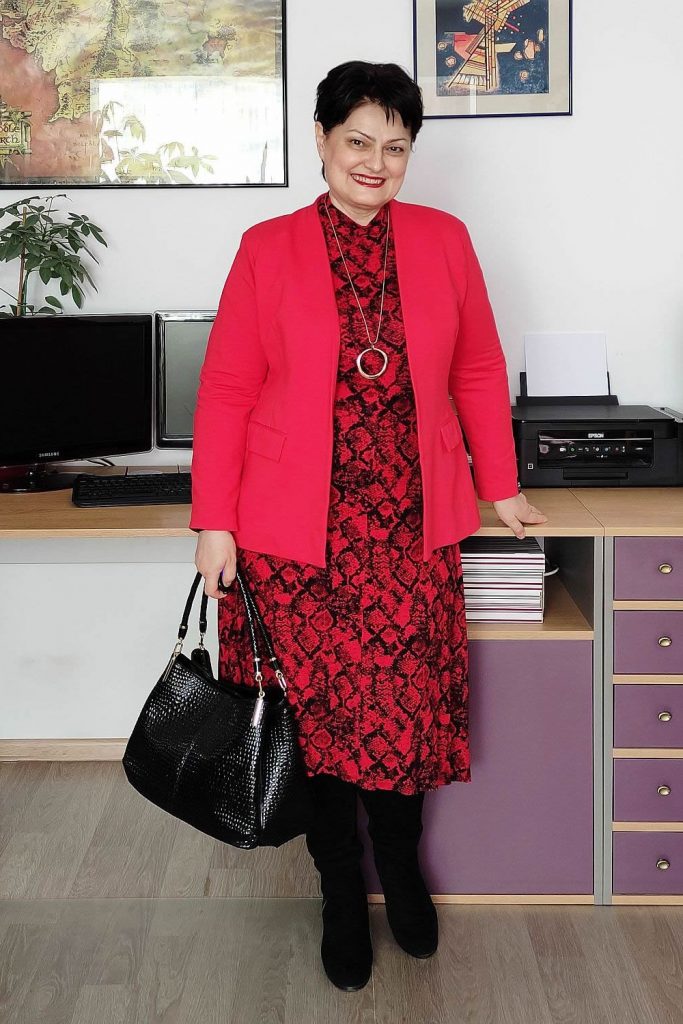 Ţinuta de azi pleacă de la o rochie simplă de jerse cu un imprimeu de tip snake, roşu cu negru. Rochia este mai veche, de la brandul englezesc Roman Originals.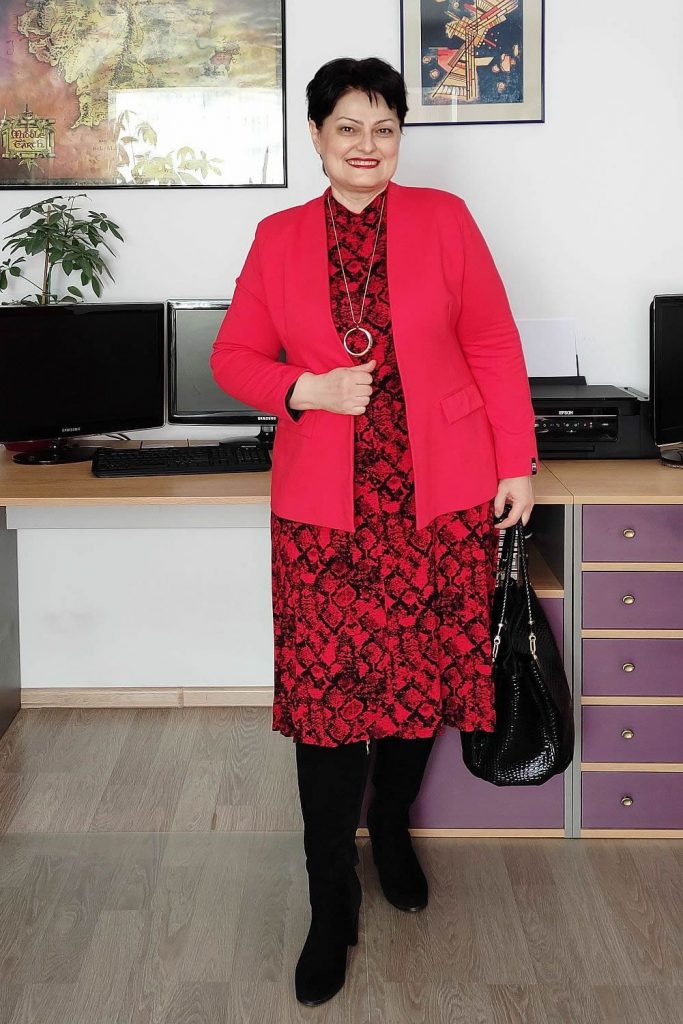 Pentru că am dorit un aspect cât mai plin de energie, am purtat pe deasupra un blazer tot roşu. Fireşte, aş fi putut să aleg unul negru, care ar fi temperat mult cromatica ansamblului.
Am adăugat cizmele negre de piele întoarsă şi o geantă neagră cu model embosat şi textură lucioasă, care contrastează cu aspectul mat al cizmelor.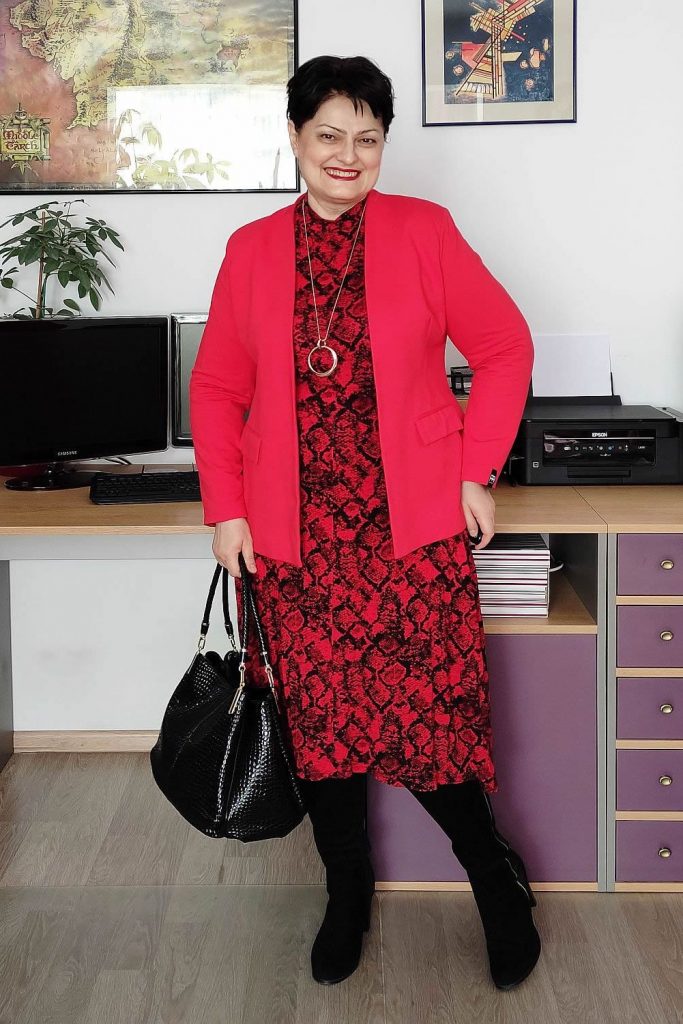 Dacă ţinuta mea te inspiră, iată unde poţi găsi piese asemănătoare.
Rochie  aici
Sacou  aici
Cizme  aici
Geantă  aici
Cu drag,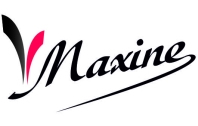 Articole pe care poate le-ai ratat
6 moduri diferite de a purta roşu
Cum să porţi roşu dacă eşti plinuţă
Cum să porţi pantaloni roşii după 50 de ani
Dacă articolul ţi-a plăcut dă-i un Like şi recomandă-l şi prietenelor tale printr-un Share. Iar dacă vrei să afli când postez un nou articol, dă un Follow la pagina mea de Facebook.
Summary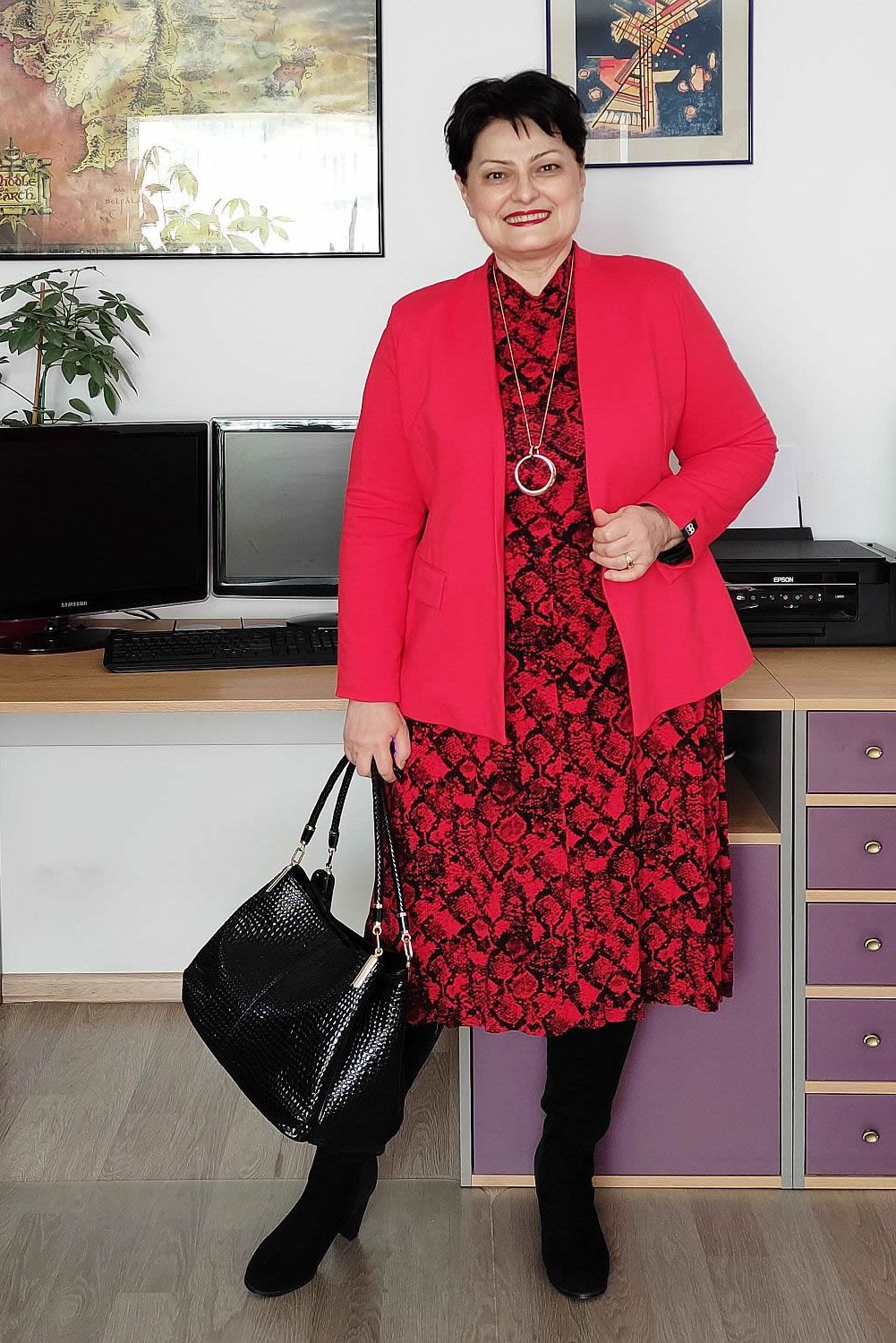 Article Name
Roşul este "the new black"
Description
O ţinută cu rochie roşu şi negru, sacou roşu şi accesorii negre.
Author